MIRACLEVILLE (Orca, 2011)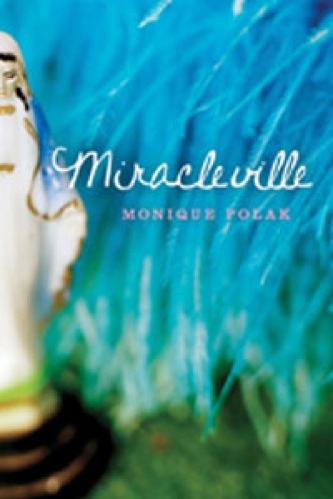 Sixteen-year-old Ani lives in the tiny Quebec town of Sainte-Anne-de-Beaupré, where her family runs Saintly Souvenirs, a tourist shop catering to the many pilgrims who come to the town seeking a miracle. Ani is a good girl: devout, virginal and obedient. Nothing like her younger sister Colette. When Ani's faith is tested, and she is confronted with something shocking in her mother's past, she has to rethink her whole existence and decide what direction she wants her life to take.
"Read Miracleville and stay tuned for the miracles which happen within the pages of this outstanding, dare I say heavenly, young adult novel!" -- CM Magazine
"Thought-provoking theological, ethical, and social questions confront 16-year-old narrator Ani and her family as personal tragedy and the exposure of long-held family secrets exacerbate the everyday challenges of a family-run business, ADHD, and awakening adolescent sexuality.... In this sensitive examination of the complexities of faith, Polak (The Middle of Everywhere) captures the perplexing nuances of a town whose economy depends on and caters to pilgrim tourists, which affects the beliefs of local inhabitants, creating both skeptics and devout believers" -- Publishers Weekly
"Montrealer Monique Polak is a teacher at Marianopolis College, a vocation that makes itself felt in her other job as award-winning writer of YA novels, the setting of each one -- she's published 12 books in the past seven years -- as eye opening and world expanding as the last.... few readers will be able to resist the pacing of this very personal mystery" -- Montreal Gazette
"Ani's character is great because she's obviously trying to come to terms with growing up, her friends' and sister's emergent sexuality, problems within her family, and uniting this with her Catholic faith. These struggles make her a more interesting and sympathetic character.... Perhaps Polak should have considered expanding this into a series" -- Resource Links
"An involving coming-of-age novel for girls who love realistic fiction.... All of the characters are very skillfully drawn, and each one of them faces personal challenges and struggles that are very realistically portrayed. The book will encourage students to think deeply about issues that many books treat more superficially, for example sibling loyalty in the face of sibling rivalry. young love and its risks, friendship and betrayal. While religion plays a strong part in the story, it is presented in a very open-ended, broad way that will speak to all readers, whether they are religious or not" -- Tri State Young Adult Book Review Committee
"On the front cover of this book is a blurb from Louise Sachar, author of Holes: 'Wonderful characters... a simple joy just to spend time with them.' I have to agree whole-heartedly with Mr. Sachar. I fell in love with Ani almost from the beginning of this book. Yes, she's a stereotypical 'good girl,' but she's also struggling with her goodness and the desire for more.... this book will find an audience with the many girls I know who love contemporary realistic fiction" -- www.nextbestbook.blogspot.com
PYRO (Orca, 2012)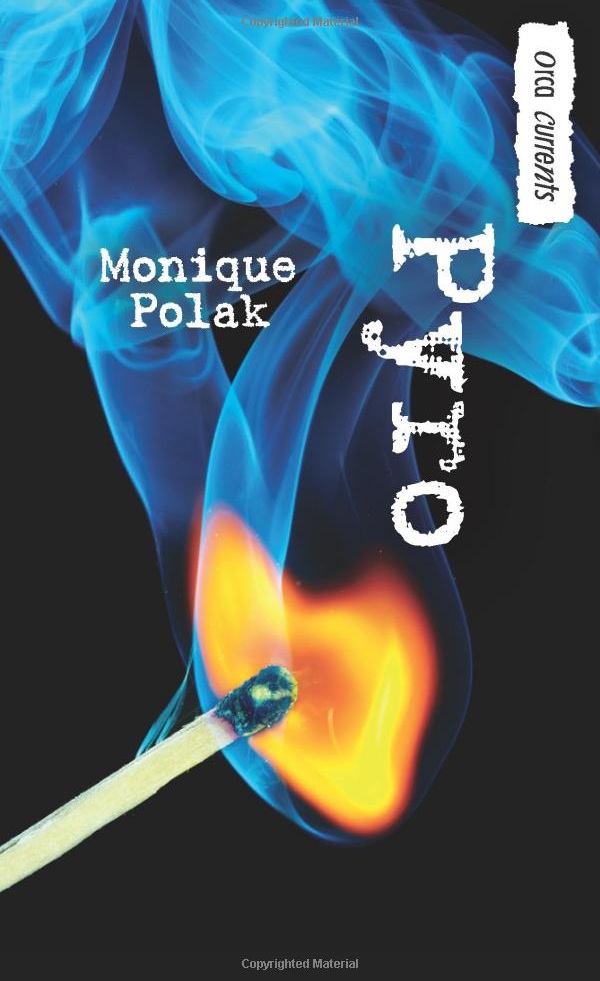 As things heat up in Franklin's life, he has to learn new ways to cope.
THE MIDDLE OF EVERYWHERE (Orca, 2009)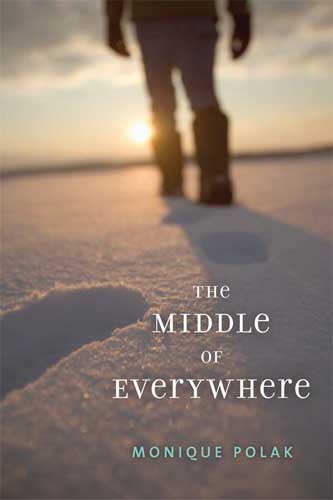 Noah Thorpe is spending the school term in George River, in Quebec's Far North. At first, Noah thinks the Inuit kids he meets there have a strange way of looking at the world, plus they eat raw meat and seal blubber. Most have never left George River. But Noah's views change when he realizes he will have to learn a few lessons from his Inuit buddies if he wants to survive in the North.
JUNKYARD DOG (Orca, 2009)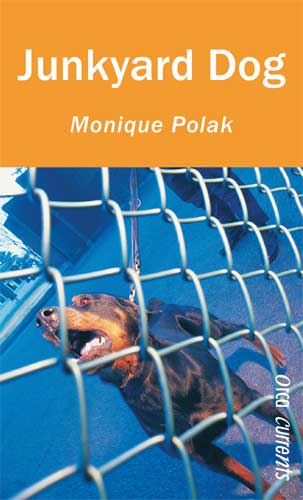 Justin has a way with animals. When he gets an after-school job with a company that rents out guard dogs, Justin is thrilled. But he soon learns the business is not all that it appears.
WHAT WORLD IS LEFT (Orca, 2008)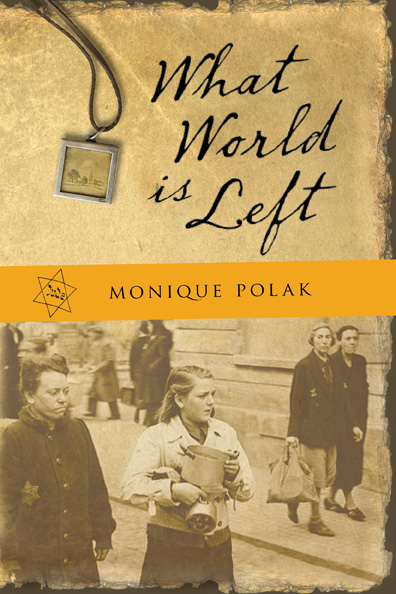 The unthinkable has happened. Anneke and her family have been taken by train from their comfortable home in Holland to Theresienstadt, a "model" concentration camp in Czechoslovakia. But there is nothing model about bed bugs, starvation, disease, lice, hard labor and constant brutality. Despite the hunger, the anxiety and the pain, Anneke learns she is capable of doing whatever it takes to survive.
121 EXPRESS (Orca, 2008)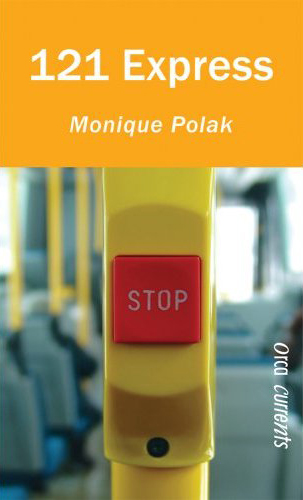 Lucas Samson is new to Lorne Crest School. He'd do just about anything to fit in with the cool crowd. That means that when they go a little crazy after school on the 121 Express bus, he'll have to go a little crazy, too. But how far will Lucas go in order to fit in?
SCARRED (James Lorimer, 2007)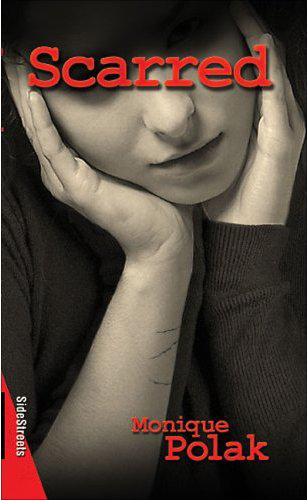 Becky was once a promising skating star, but these days she feels numb, disconnected, and very lonely. The only way she knows how to relieve pressure is to cut herself. Now a gifted girl she coaches seems to be skating down a similar path.
FINDING ELMO (Orca, 2007)
Fifteen-year-old Tim loves his job at his dad's pet store, partly because he gets to spend time with his best friend, a black cockatoo named Elmo. But things at work have been tense since the store moved to a new location.

ALL IN (James Lorimer, 2006)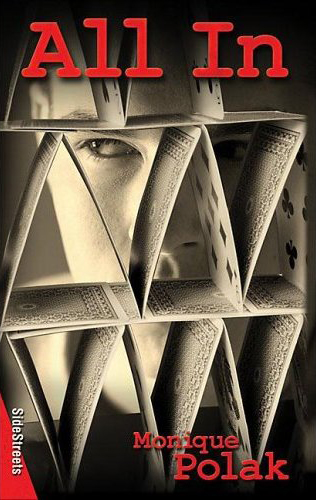 Todd Lerner's not much of a student, but he's got plenty of street smarts and a mean poker face. Todd's got his eye on Claire, the most beautiful girl in grade eleven. But Claire likes nice things, and if Todd wants to date her, he'll need cash and plenty of it.
HOME INVASION (Orca, 2005)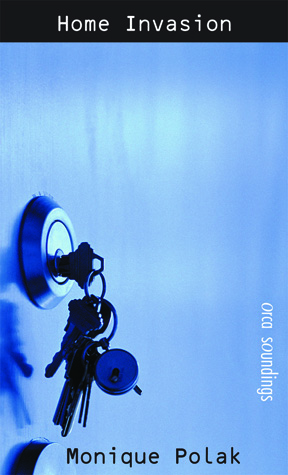 Josh is less than thrilled that he has a new stepfather, and finds his personal habits – and his personality – irritating. When his mother leaves town, Josh is left to spend a week with Clay. Resenting his new living arrangements and his unorthodox home life, Josh finds himself drawn to the idea of a "regular" family and, on a whim, sneaks into a neighbour's house to see how others live.
ON THE GAME (James Lorimer, 2005)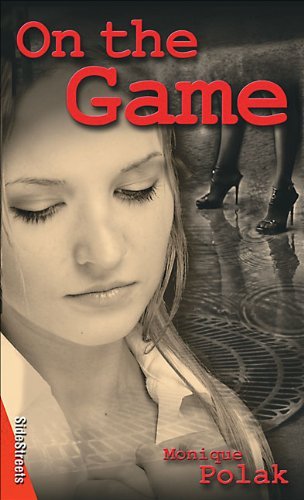 There's nothing more exciting than being young and in love – especially when the object of your affection is older and showers you with gifts and attention. But when Yolande's new boyfriend, Etienne, asks her to go on a date with another guy, it becomes clear that his love comes at a terrible price.
NO MORE PRANKS (Orca, 2004)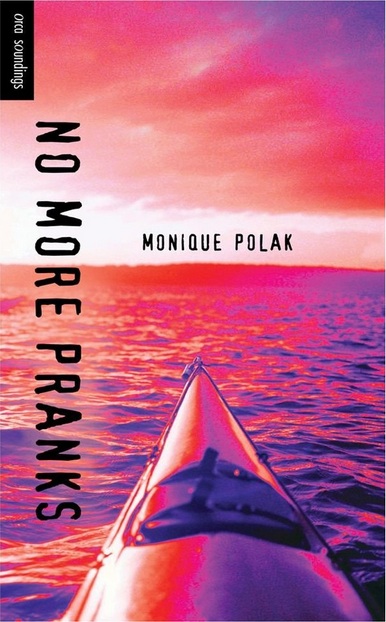 Pete likes to play pranks. It doesn't matter what it is, as long as it gets a laugh. When he impersonates his vice-principal on a radio call-in show, he goes too far and is suspended from school.
FLIP TURN (James Lorimer, 2004)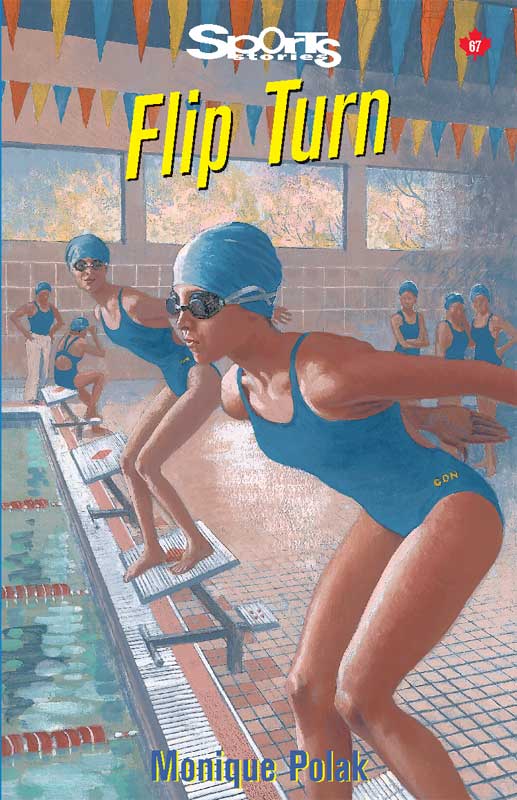 Victoria Miller is a hard-working member of a Montreal swim team who has been training six days a week for the past four years. That's what it takes to keep up with her teammate and rival, Svetlana. Most of the other swimmers are spurred on by their parents – but not Victoria.