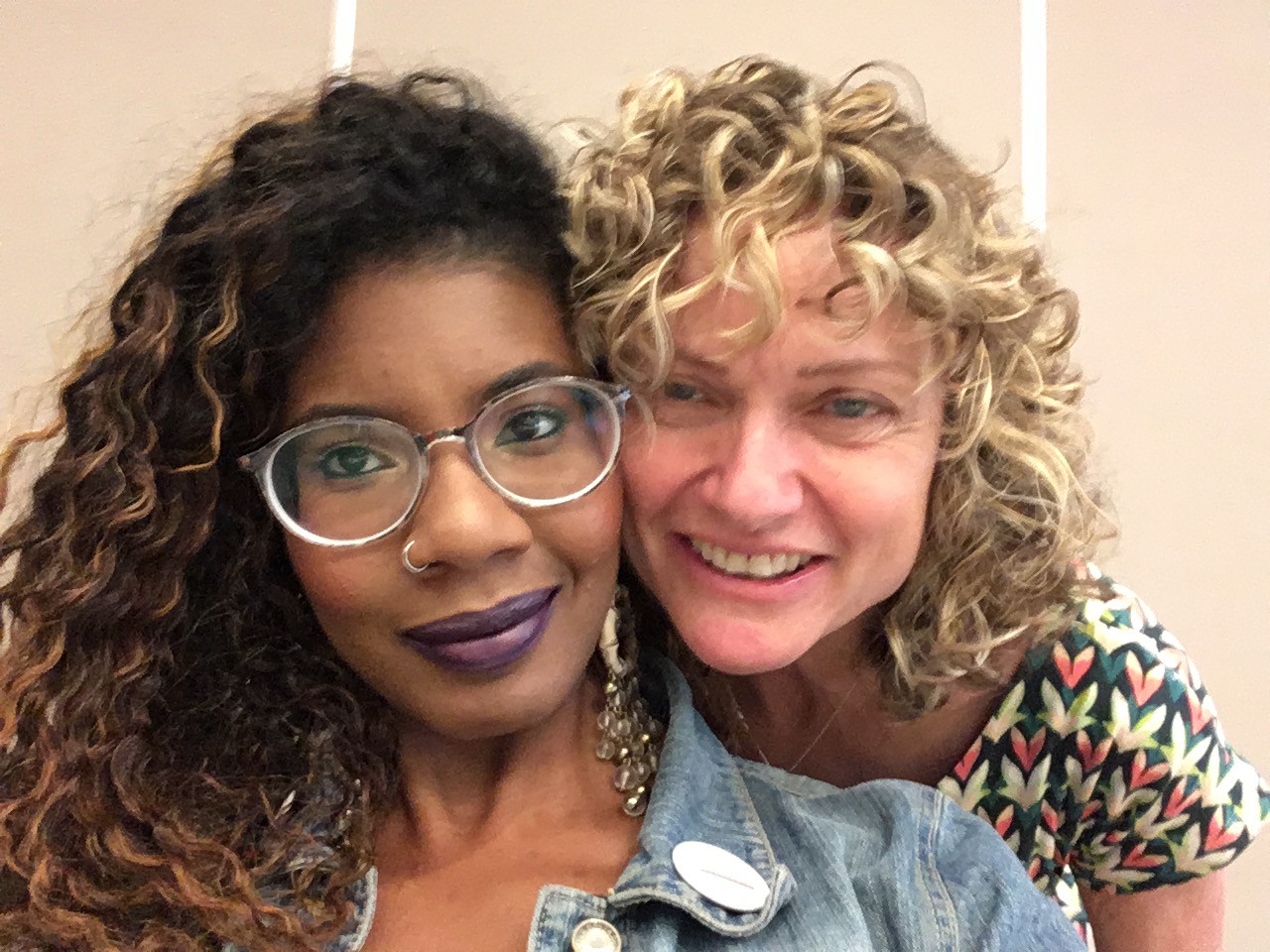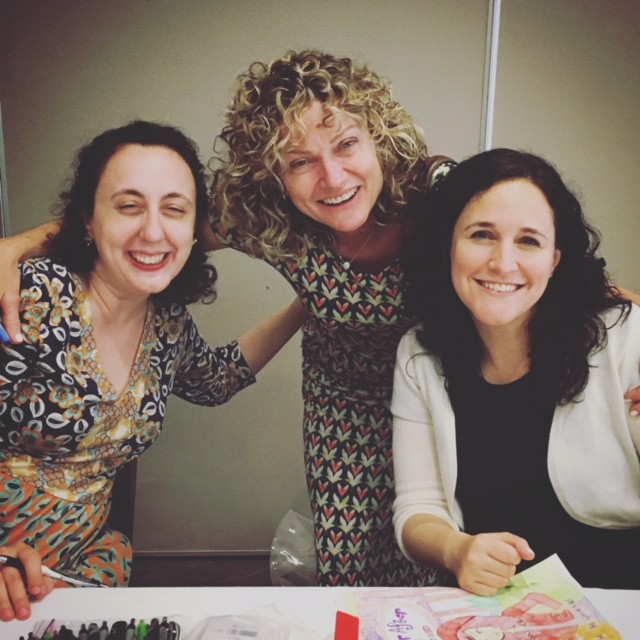 YA festivals are a big thing in the United States -- they're events for kids (and adults too), where YA authors take part in panel discussions. Here in Canada, it's more common for kids' authors to give writing workshops when they visit schools or work with young people. So, because I mostly present in Canada, I'm used to the workshop format.
Yesterday was our country's first YA Festival -- and lucky me, I got to take part. The event was held at Montreal's Jewish Public Library, and it was the brainchild of New York-based middlegrade and YA author Sarah Mlynowski. She's in one of today's pics -- look for the woman with dark wavy hair. I have a soft spot for Sarah, not just because she's a wonderful author, but also because she was my student at Marianopolis College! To be honest, I can't take any credit for Sarah's success -- she was already a fabulous writer when she enrolled in my class. And you know what else? She was my daughter's babysitter!! (I also need to introduce you to the woman who's with Sarah and I in the pic -- that's Aimee Friedman. Not only is she a well-known author, she's children's books editor at Scholastic USA -- and she just happens to be Sarah's editor!!)
So, Sarah was chatting with Talya Pardo, children's librarian at the JPL -- and the two of them joined forces and made the festival happen. Nineteen YA writers from Canada, the U.S., and Mexico participated.
Nic Stone, author of Dear Martin, was the keynote speaker. (That's her with me in the first pic.) I learned loads of stuff from the other authors, but I thought I'd use today's post to tell you about Nic's writing tips. She believes that authors need to use their work "as weapons against injustice." She also told us that she loves acronyms -- and that her favourite animal is the rhino. So here come her tips -- RHINOS!
R stands for Reason. As Nic told us, "You gotta have a reason" for telling your story. H stands for Humility. I stands for Investigative Savvy. Or as Nic put it, "You have to do real real real good research." N stands for Nuance. Nuance, Nic said, comes during the revision stage. O stands for Optimism. Even when you're dealing with difficult, depressing material, writers need to stay hopeful. As Nic told us, "You as the writer have to have something you are clinging to that gives you some kind of hope. That will translate to the page." S stands for Self-care. Writing can be painful work. NIc joked that she sometimes resorts to cat videos as a way of taking a break from the hard work of writing.
Many many thanks to all the people who made the MTL YA! Fest happen. I've got lots more to tell you... but hey... I've got a re-write to work on. And I'll be thinking of Nic's advice -- the rewrite is the time to focus on Nuance. Here's to YA writers and readers, festival organizers, and RHINOS!!