1 minute reading time
(185 words)
What's Better Than a Four-Day Hike in the Grand Canyon?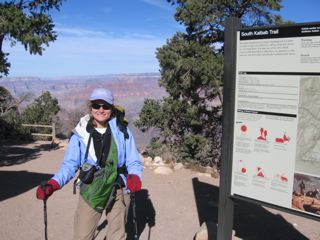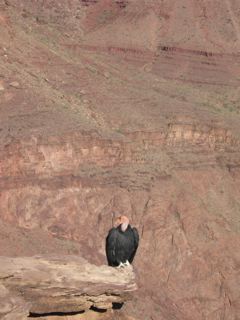 There's only one thing better than a four day hike in the Grand Canyon: THE SHOWER AFTERWARDS!!!
The hike was amazing. We saw a California condor-- a rare bird. But ahh, the shower I had tonight, well, that was truly an experience beyond words.
And I finished reading Sherman Alexie's YA book. And you know what else? This is the first week since mid-summer that I haven't been writing (except in my trusty journal) and you know what? I am getting TONS OF IDEAS. Which goes to show you: sometimes a writer needs to stop and re-charge. I have never written a poem before and I am actually contemplating writing a poem about that condor. You'll probably think this sounds nuts, but I felt my grandmother's spirit in that condor -- something about the way she lifted her feathers!!
Hope you are having adventures, too... and you don't need to go so far to have adventures. Like I was telling my husband tonight when we were at a little laundromat in Page, Arizona: every place is a world of its own. Don't miss all the worlds out there!!!
Stay Informed
When you subscribe to the blog, we will send you an e-mail when there are new updates on the site so you wouldn't miss them.