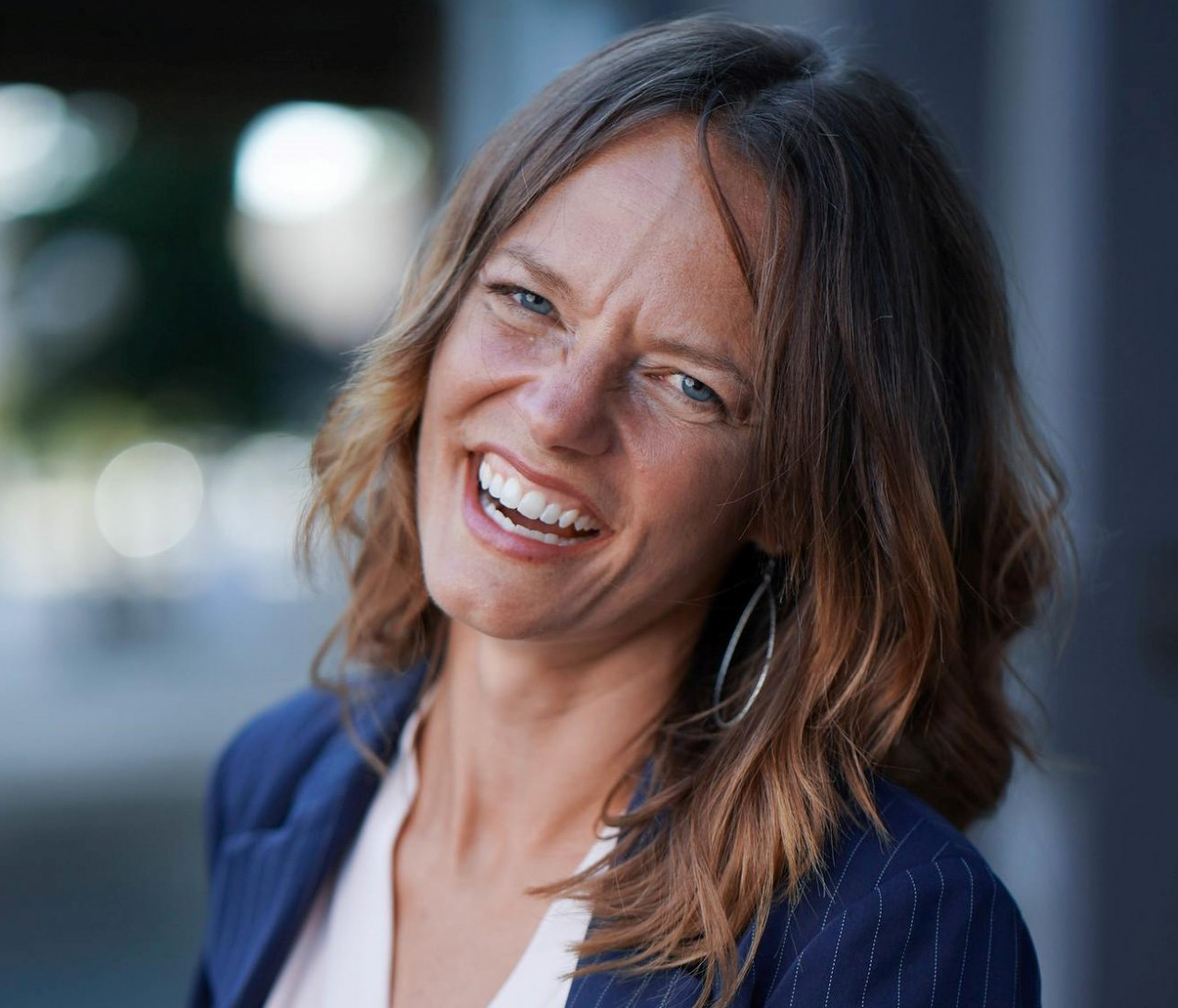 Today I want to introduce you to my friend, Quebec City journalist and author Mary McCown, who just released her first kids' book, Wigglesworth in Lutinland (Austin Macauley Publishers). * (That's Mary's lovely face in today's pic.)
Wigglesworth in Lutinland is a Christmas story, which I just started reading this week. I laughed out loud while reading Chapter One when I got to the cookie recipe that called for one cup of salt. Poor Santa!
I met Mary a couple of years ago when I was doing a writing workshop at the Morrin Centre in Quebec City. She covered my presentation for the city's English newspaper, The Chronicle Telegraph. Since then, Mary and her family have moved to St-Stanislas-de-Champlain, which is about an hour away from Quebec City. Their household has increased in size because they've been joined by four dogs, eight chickens and four goats!
Mary was born in Alabama. She's been in the Quebec City area since 2016; before that she and her husband lived in Manitoba. Mary knew little French when she first came to Canada. That experience of struggling to learn a new language informs Wigglesworth's story. He's an American elf who accidentally lands in Quebec City. Like Mary, he needs to learn French if he's going to make friends and start a new life for himself.
Mary says that what learning French as an adult taught her is that, "Mistakes are good." There's a similar message in her book. "The first two years in Quebec, I felt like someone ripped my personality out of me. I was afraid to speak. Now I hear my own mistakes and I think they're funny. When I laugh, everyone relaxes around me!" Mary told me.
I asked Mary to share a writing tip. Here's what she came up with – and what I'm delighted to pass on to you: "For me, I realized if I tried too hard to make a perfect story, I'd go nowhere. So I sort of just had fun with it. Then you clean it up later. Also, I sleep with a notebook by my bed."
Over the years, Mary and I have discovered we have a lot in common. We both jog, and we both love food, and laughing and having fun with stories. But now I know we have something else in common – I also keep a notebook by my bed! I hope you do too! It's great for writing down ideas that come in dreams, or when we are falling asleep or waking up.
I'm glad you got to meet Mary too. Perhaps you'll meet Wigglesworth next!