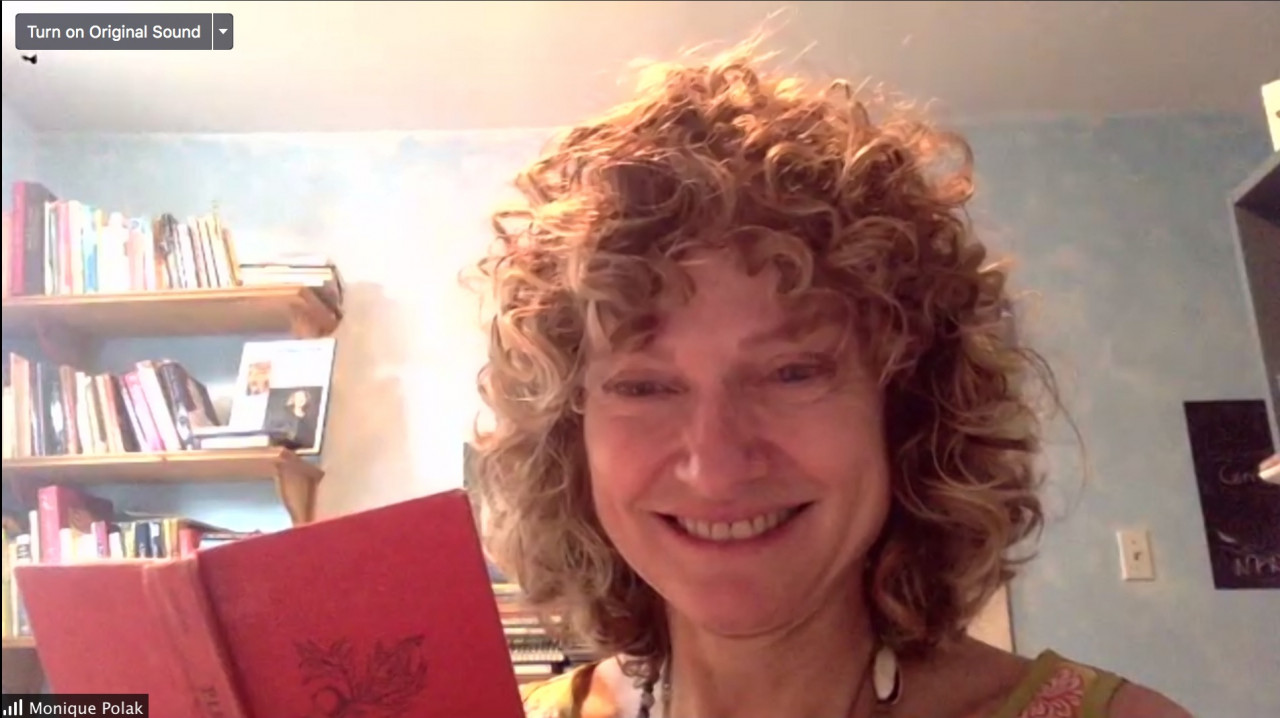 Hello blog readers! I'm in the BEST mood because I just TAUGHT A CLASS! It was supposed to be fun for the participants, but I think I had the BEST TIME OF EVERYONE.
So here are the "deets" (cool word for "details" in case you didn't know that).
My class was called How to Write a Picture Book. And I did it on-line of course since we're having a pandemic. It's a two-part workshop, offered by ArtsInspire, an ELAN Quebec project. I was assisted by the lovely Guillaume Jabbour, a musician, who's also an ArtsInspire project coach.
So I had an hour with my class, and we have another hour together next week. I read two picture books to them – oh, that was fun. I chose Maurice Sendak's Pierre, and Maureen Ferguson's A Dog Day for Susan (illustrated by Monica Arnaldo). I read the books as a way to teach my class some important picture book tips, such as picture books need to be FUNNY, they need to have HEART, they need DIALOGUE, there is often REPETITION and VARIATION and you should leave out the boring parts!
I knew some of my participants. One was my dear friend Elena and her mom. Elena lives in Boston. Another was my friend Debbie, and also my current friend and former student (now a teacher too!) Lea. Lea was there with her kids. Sooo sweet for me to see them. I also met several new friends. One was a boy named Tristan who told us, "I have a big imagination." THAT'S GREAT, TRISTAN. I think you are on your way to becoming a writer. Also, I love that line you said at the end of the workshop – "This is what it is" – I hope you'll take my advice and use that for a book title one day. There was also Jesse who, during the magic memory exercise, came up with a super funny story about an egg that leads him into another world.
Hey, even if you missed today's workshop, you can join us for Part Two next week – Thursday, July 2 at 3 PM. Of course, you won't be quite as smart as the kids and adults who took Part One today!! Just joking! Hey, thanks Guillaume, thanks ArtsInspire and ELAN, and thanks especially to the participants. You made my heart sing! See you next week